Walk-Behind Machine ScrubbingIndustrial & Commercial Scrubbing
Whether you have a lot of commercial or industrial floor space to clean or a spill that need attention, our industrial scrubbing will give the best results in the shortest amount of time.
Bswept industrial scrubbers are designed to remove the build-up of dirt, grime, stains, and contaminations which have settled on your working floors. Effectively clean a variety of environments, while ensuring immediate clean, dry and safe surfaces for foot traffic with ergonomic controls to ensure easy manoeuvrability and operation in small spaces. As they utilise cylindrical brushes or abrasive pads with chemical and water to remove impurities and leave a streak free surface, they are clearly much better than other more human resource intensive options.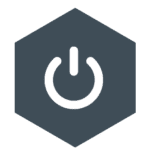 Achieve deep cleaning results with a scrub motor that delivers up to 41kg of powerful scrubbing pressure. Clean the harshest of environments with tough, durable, non-corroding scrub decks and squeegee frames.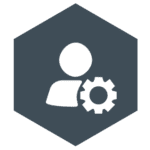 Clean both open and congested spaces easily with quiet operation means more flexible cleaning schedules. Exclusive Hygenic tanks allow for easy access and control to help reduce mold, bacteria, and other contaminants that can grow in enclosed tanks; along with all brushes and squeegees which can be changed and adjusted.
Minimise the risk of slip-and-fall injuries with clean, dry, and safe floors by scrubbing with ec-H20 and FaST technologies. Reduce operator fatigue and increase productivity. Increase scrubbing effectiveness and quality. Clear sight lines and simple controls mean operators can focus solely on their cleaning environment.