Walk-Behind Machine SweeperIndustrial & Commercial Sweeping
Our range of Walk-Behind Sweepers pick up debris from sand to light litter, even in tough industrial and manufacturing environments, with this versatile indoor and outdoor floor sweeper.
Engineered to clean the harshest industrial environments. Protect both your facility and the machine with durable, corrosion-proof construction and a wrap-around bumper. Help manage silica dust with our filtration system.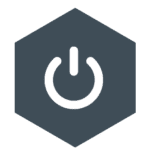 This sweeper provides excellent sweeping performance, versatility and easy maintenance. Maximise productivity with increased cleaning time with a larger hopper, holding up to 85L of litter or 42L of sand. Utilising your sweeping budget effectively with our machine capable of any manufacturing, industrial or commercial (retail/office) environment, indoors and outdoors.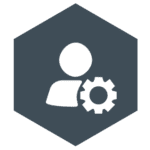 Enhance your facilities by sweeping away debris on uneven surfaces and improve productivity by cleaning tight corners and hard-to-reach places. Extend your reach to clean to the edge of hallways and aisles with dual side brushes. Improve sweeping results to meet your indoor and outdoor sweeping needs.
Maintain health and safety by creating a healthier working environment by controlling dust and removing debris, inside and outside of your facility. Our Walk-Behind Sweeper improves air quality and maximise dust control with an HEPA panel filter.